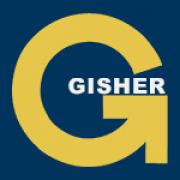 Родной враг Серия 235
Յուրին Տանոյին ցույց է տալիս նրա մանկության լուսանկարը: Որից հետո Տանոն վիճում է Ֆրիկի հետ: Օդանավակայան չհասած՝ Էմիլիի մոտ արյունահոսություն է սկսվում. նրան տեղափոխում են հիվանդանոց: Յուրին ու Ռենան շտապում են հիվանդանոց: Կարպիչն ու Յուրին որոշում են չմիջամտել Էմիի ու Սպոյի հարաբերություններին:
Юрий показывает Тано его фотокарточку детства. После чего Тано ссорится с Фриком. По дороге в аэропорт у Эмили начинается кровотечение и её возят в больницу. Юрий и Рена спешат в больницу. Карпич и Юрий решают не вмешиватся в отношения Эмили и Спартака.
Yuriy shows Tano his childhood photograph. After which Tano argues with Frik. On the way to the airport Emily starts bleeding and is being carried to the hospital. Yuriy and Rena rush to the hospital. Karpich and Yuriy decide not to interfere into Emily's and Spartak's relationship.
Category
Post your comment